Optimist Junior Golf
Junior Golfers
These 36-hole junior golf tournaments are for ages 11-18. These are qualifiers for the 2020 Optimist International Junior Golf Championship held at Trump National Doral (Miami). Registration for these events includes two tournament rounds, range balls prior to play and an Optimist Golf gift package. Registrations are based on space availability – first come-first serve. For more information on the Optimist Junior Tour Events visit
http://www.optimist.org/golf/golf-tour.cfm
. These tournaments are ranked by Junior Golf Scoreboard.
Upcoming Events
2019 Green Valley Ranch, Denver, Colorado
October 19-20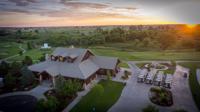 Green Valley Ranch Golf Club
Denver, CO
2019 Optimist Tournament of Champions
November 9-10

ChampionsGate Golf Resort - International
ChampionsGate, FL
This tournament is by invitation and application only. All accepted players will receive information on how to register.
Latest Results
2019 Green Valley Ranch, Denver, Colorado
October 19-20
B16-18
Tyson. T (E)
Mccrary. I (+3)
Nelson II. J (+4)
B14-15
Braidech. C (+2)
Surofchek. C (+6)
Timmers. J (+6)
B11-13
Bertagnole. C (E)
Thornton. R (+4)
Kim. N (+4)
G14-18
Moncada. M (+3)
Hoffman. P (+5)
Lehigh. K (+6)
G11-13
Salome. R (+5)
Hale. L (+12)
Hudson. B (+12)
2019 Greg Norman Champions Golf Academy Open
March 2-3
B16-18
Guerra. A (+3)
Campbell. C (+5)
Ballato. J (+11)
B14-15
Fernandez Jr.. J (+20)
Bottari. T (+34)
G14-18
Olivares. S (-3)
Villaneuve. R (E)
Arenas. M (+11)
G11-13
Skenandore. S (+36)
2018 Optimist Tournament of Champions
November 3-4
B16-18
Shinn. L (-3)
Liu. S (E)
Okada. K (+4)
B14-15
Morishita. K (+1)
Solhaug. G (+2)
Sangchompuphen. R (+3)
G14-18
Kwok. K (E)
Xiao. S (E)
Khaing. T (E)
B11-13
Zhu. R (+1)
Habib. J (+2)
Jelinek. M (+4)
G11-13
Li. M (+6)
Jiang. T (+6)
Ramirez. V (+12)